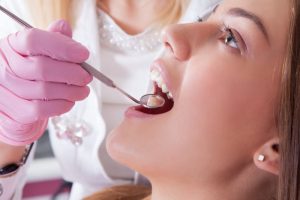 Studies that have emerged over the years have taught us more and more about the important role your oral health plays in your overall health. We now understand that oral health is directly related to the overall well being of your body. Periodontal health plays a major role in this as it can contribute to other health concerns in the body and vice versa. Your dentist in Buffalo Groves explains the importance of maintaining your oral health and how Countryside Dental can help you.
Periodontal Health and Systemic Health
Periodontal (gum) disease is essentially caused by an infection of the main support system for your teeth, which is your soft tissues and jawbone. This infection is caused by the same type of bacteria that contributes to other chronic health concerns such as diabetes, heart disease, high blood pressure, and vice versa. The bacteria that causes gum disease enters your bloodstream, travels to other areas of your body, and contributes to other health concerns. This is known as the oral systemic connection, and it has taught us that it's never been more important to take good care of your oral health.
The Signs of Periodontal Disease
Periodontal disease typically progresses slowly and can be hard to diagnose on your own. Many of the signs are often overlooked and this is why it's important to visit your dentist regularly, as they're able to detect gum disease in its very early stages. Some symptoms for you to be aware of are:
Gums that appear red, irritated, or swollen
Chronic bad breath that won't go away
Gums that bleed when you brush your teeth
These are the early signs of gum disease, also known as gingivitis. If you notice these symptoms contact Dr. Natalya and your team at Countryside Dental right away. Gingivitis can often be successfully managed with a thorough professional cleaning and improvements to your home care routine.
Periodontitis
The more advanced stage of gum disease is known as periodontitis. During this time, you may notice that your gums are beginning to recede, or that your teeth feel mobile. Periodontitis requires a deeper cleaning to reach below the gum line and remove heavy plaque and tartar buildup. Dr. Natalya may also recommend antibiotic therapy or surgery in more severe cases.
Contact Countryside Dental to Schedule Your Next Appointment
Your health is too important to risk! If it's time for your next routine dental visit, please give us a call today to schedule.