Dental Sealants – Buffalo Grove, IL
A Quick & Easy Way to Prevent Cavities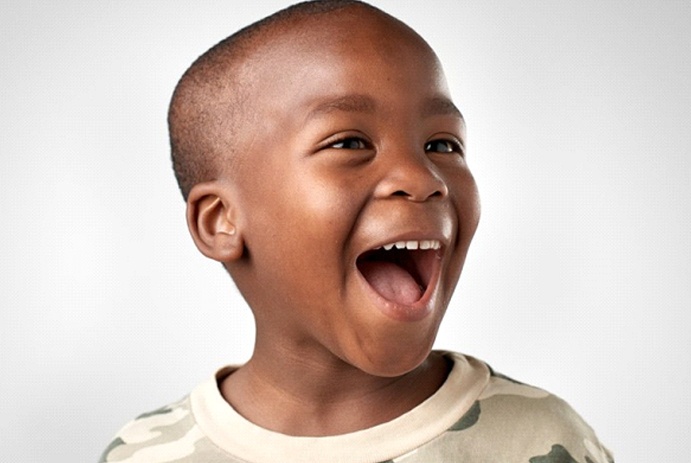 Cavities are extremely common in children. In fact, the CDC reports that tooth decay is the number one most common chronic childhood illness. It's four times more common than early-childhood obesity and five times more common than asthma. Despite how widespread tooth decay is, it can be prevented. At Countryside Dental, we offer a quick and easy way to prevent cavities with dental sealants in Buffalo Grove. This safe, effective treatment takes only moments to complete and can dramatically lower your child's risk of cavities for many years to come! Call us today to learn more and schedule your little one's next appointment!
Why Choose Countryside Dental For Dental Sealants?
#1 Shown to Prevent 80% of Cavities for 2 Years
#2 Welcoming Environment & Friendly Dental Staff
#3 Personalized & Gentle Dental Care for Your Child's Unique Smile
Why Do Children Need Dental Sealants?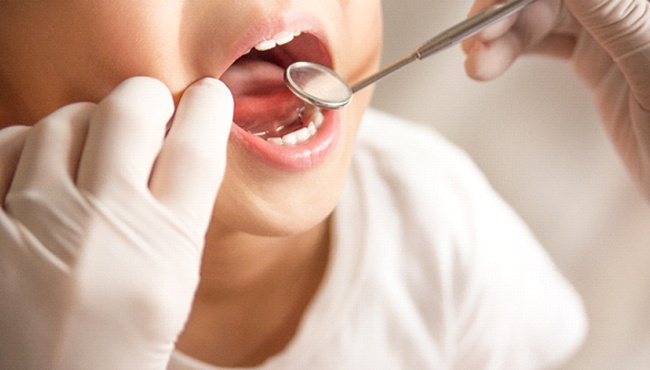 There are several factors that put children at a higher risk of cavities. Firstly, the enamel on baby teeth is thinner than that of permanent teeth, so it's easier for cavity-causing plaque and bacteria to burn through it. Secondly, many foods and beverages that are marketed for children are high in sugar and carbohydrates, like fruit juice and crackers. Lastly, children are still learning how to brush and floss properly, which means they often don't fully clean out those hard-to-reach places in their smile. These three components plus other unique risk factors are why cavities are so common in children.
How Do Dental Sealants Prevent Cavities?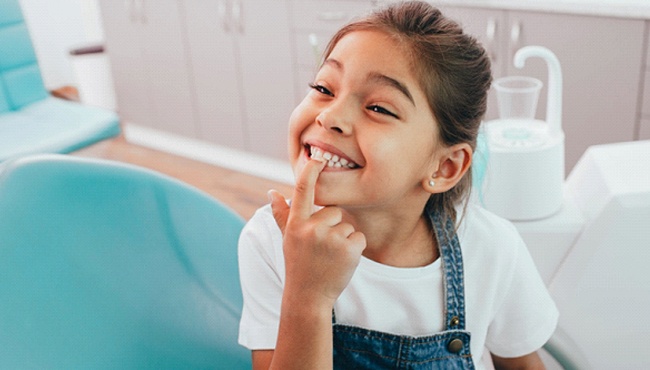 A dental sealant is a clear, biocompatible material made of plastic that can be painted onto the teeth. There, it forms a strong protective barrier between the surface of the tooth and the plaque and bacteria responsible for cavities. Dental sealants are usually placed over the deep grooves and pits of the back molars, which are at the highest risk of accumulating cavity-causing particles. The American Dental Association recommends that children get dental sealants between the ages of 5 and 7, then again between the ages of 11 and 14, when their back molars begin to come in.
How Are Dental Sealants Placed?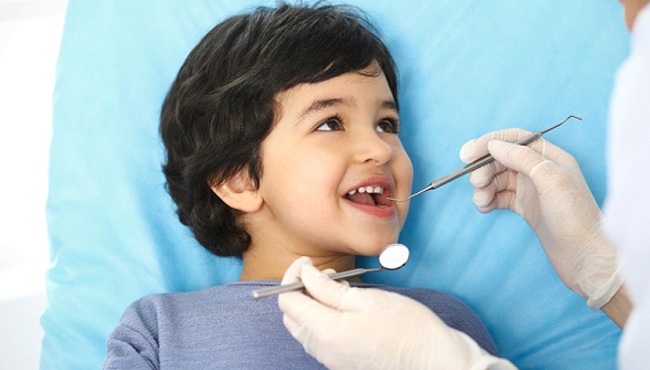 Getting a dental sealant couldn't be easier! This quick and simple treatment can be completed in just a few minutes after your child's routine dental checkup. Once their teeth have been cleaned, the sealant is painted onto the back molars. Next, a special curing light is shined onto it to harden it into place. Then all that's left is to make sure your child's bite is comfortable and make any necessary adjustments. The clear sealant should be practically invisible in your child's smile and it can last up to 9 years!
Not only are cavities painful, but they can lead to serious oral health issues as well. Make sure your child's growing smile has the protection it needs with dental sealants!