Meet Our Dental Team – Buffalo Grove, IL
Giving You the Attention
You Deserve
Without our hardworking team members, Countryside Dental would not be the dental practice that it is today. Working alongside Dr. Nagornaya are dental hygienists, dental assistants, and administrative staff that do everything they can to ensure your dental visit is an enjoyable and productive one. They can't wait to meet and build a relationship with you that lasts a lifetime. Feel free to take a few moments to read and learn more about the people serving you care.
Anna, Office Manager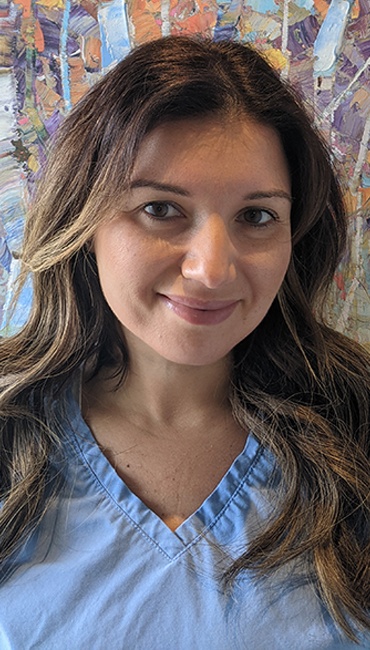 Anna attended Harper College and studied dentistry at Midwest Dental Institute. She is a Certified Dental Assistant. Her certifications also include CPR and dental nitrous oxide treatment. Although Buffalo Grove is not her hometown, she has lived here for over 30 years!
Anna is passionate about helping people and she donates her time to Special Olympics and Bears Training Day, as well as other charities. Helping patients achieve oral health is Anna's professional mission. When she's not at work she enjoys spending time with her husband and two daughters. They like to be outdoors, biking, hiking and even rollerblading.
Margaret, Dental Hygienist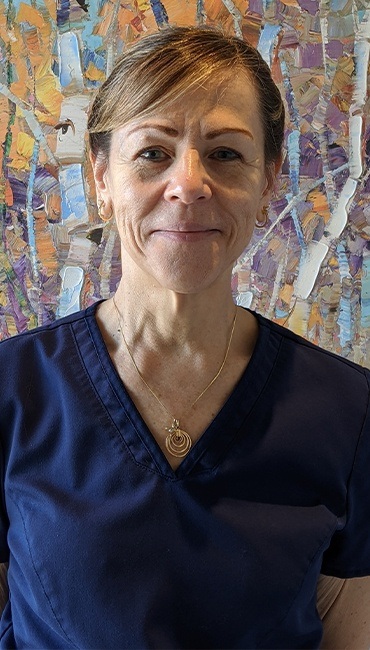 Margaret studied at the Loyola School of Dentistry and has been working in oral healthcare for nearly 40 years so far! As a part of our team, she does a great job of caring for patients, educating them about good oral hygiene, and supporting the local community. She's always got a smile on her face that helps inspires smiles in others!
Away from work, Margaret has two daughters, two grandchildren, and a furry baby who loves snuggling. She spends her free time playing games with the grandkids, going for walks, riding her bicycle, doing some light reading, and watching her favorite TV shows.
Sofia, Dental Assistant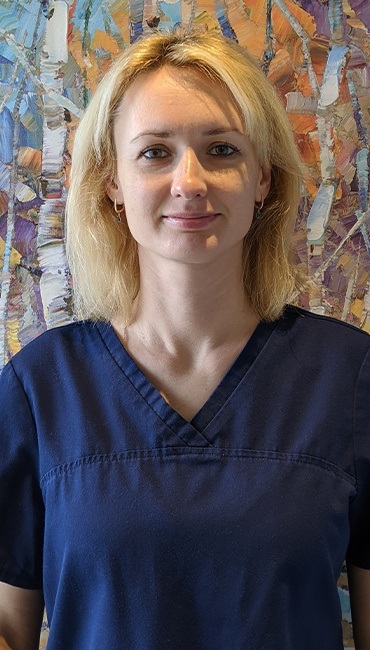 Sofia is a 5-year dental veteran, and she loves coming to work each day because it gives her the ability to build strong, trusting relationships with our patients while she improves their smiles and health. She completed her dental training at the Mildun Training Center of Illinois and is a certified EFDA (expanded functions dental assistant). Originally from Russia, she is proud to call Buffalo Grove her home, and she spends most of her free time with her husband and two children.
Svitlana, Dental Assistant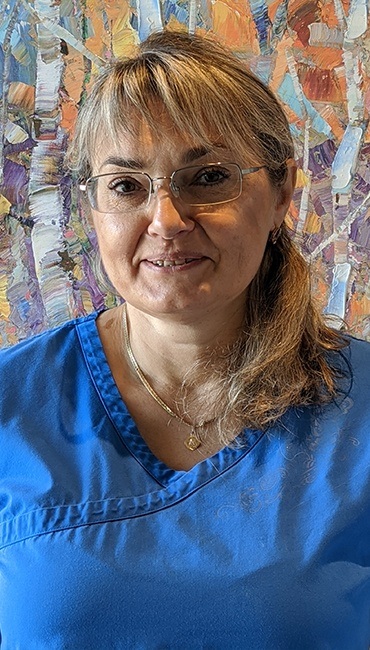 Svitlana first joined our team in September of 2020 and has over five years of experience in dentistry. Her favorite part of working in the office, is being able to develop wonderful relationships with our patients.
Svitlana hails from Novoyavorivsk, Ukraine and speaks multiple languages. Outside of working hours, she spends plenty of quality time with her husband, two daughters, and dog. She also enjoys volunteering at her church.