Dental Implants – Buffalo Grove, IL
The Closest Alternative to
Your Natural Teeth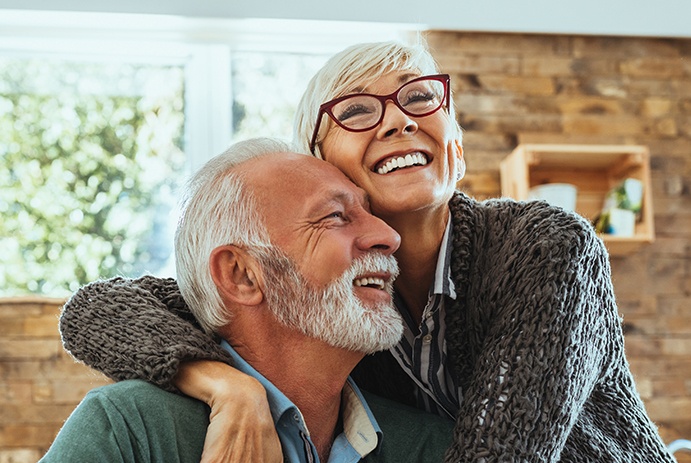 Dental implants are one of the latest tooth replacement treatments available to patients. They take traditional restorations and combine them with titanium implant posts to recreate the entire structure of missing teeth, including the roots. Many of our patients are so impressed at how natural they look and feel! To learn more about how we can help you regain your fully functional and complete smile, schedule a consultation with our team of experts today!
Why Choose Countryside Dental for Dental Implants?
We Partner with the Best Oral Surgeons
Can Replace One or All Teeth
In-Network with Several Insurance Plans
What is a Dental Implant?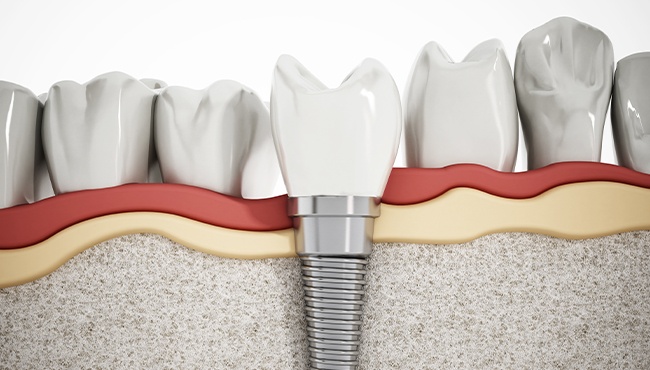 A dental implant itself is a small, durable titanium post that is surgically placed below your gumline to restore the missing root structure of a tooth. Due to its biocompatible nature, it's able to naturally fuse with your jawbone through a process called osseointegration, providing your restoration with a stable and strong foundation. Once you've healed from the surgery, our team will place small, metal connector pieces to your implants that will secure a dental bridge, crown, or denture in place and complete your smile.
Benefits of Dental Implants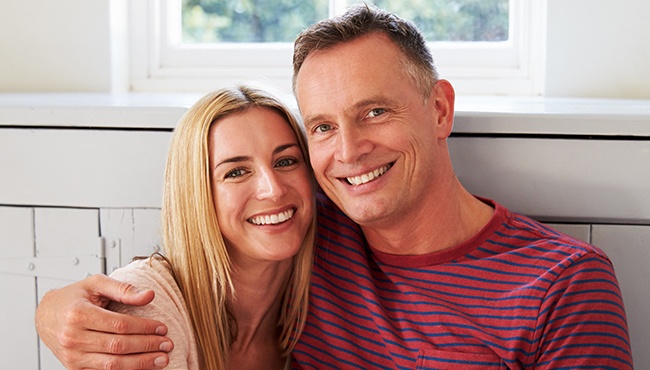 Dental implants offer a variety of unique benefits that set them apart from other traditional tooth replacement solutions. Some of these advantages include:
Natural looking and feeling replacement teeth
Enhanced bite strength and chewing power
No need to worry about shifting or slipping dentures
Easy to maintain
Prevents jawbone deterioration
Preserve your facial structure by preventing sagging and drooping cheeks
Partnering with the Best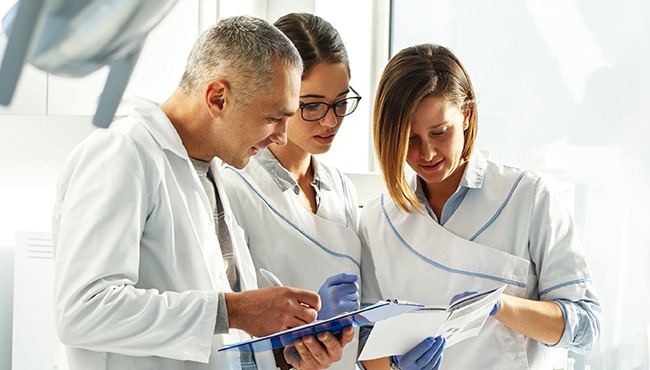 We're proud to partner with the best oral surgeons in the surrounding areas to ensure flawless implant results. After your implants have been surgically placed, our team at Countryside Dental will take care of restoring your implants and providing you with directions on how to maintain them and keep them healthy. If you have any questions about the process or would like to learn more about the oral surgeons that we work with, please contact our office.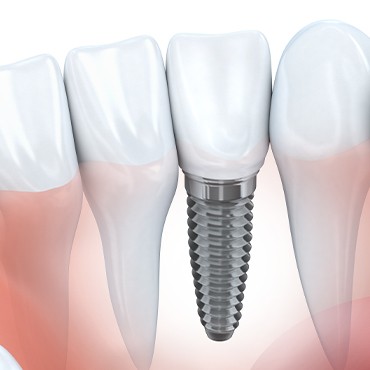 Missing One Tooth
If you're missing a single tooth, we can replace it by placing one dental implant below your gumline. This will anchor a customized dental crown in place that will restore the gap in your smile and prevent surrounding teeth from shifting out of alignment.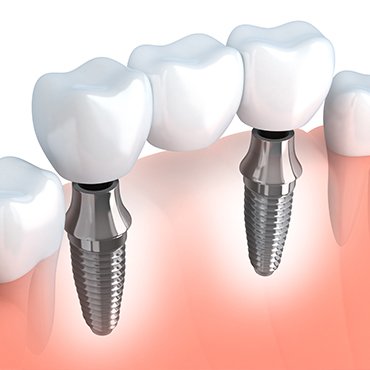 Missing Multiple Teeth
If you're missing two or more teeth in a row, we can replace them with an implant-retained bridge. Unlike a traditional bridge, this restoration will be anchored to two implants placed at either end of the gap in your smile. That way, we won't need to alter your surrounding healthy teeth.
Cost of Treating Dental Implants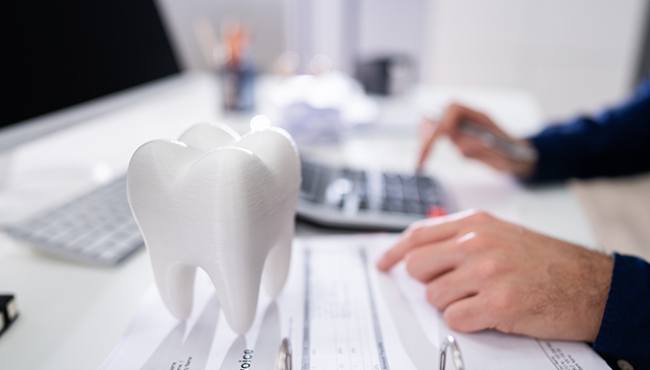 Every dental implant procedure varies based on each patient's needs. That's why the best way to learn how much your dental implant journey will cost is to visit us for a consultation first. Based on our findings during this visit, we'll be able to develop a customized treatment plan for you and walk you through key, cost-determining factors of the procedure, like how many implants you'll need to have placed and what type of restoration would work best to restore your smile. At Countryside Dental, we're proud to help maximize your insurance benefits and are an in-network provider with many different plans.