Emergency Dentist – Buffalo Grove, IL
Don't Wait: Call Us
for Urgent Treatment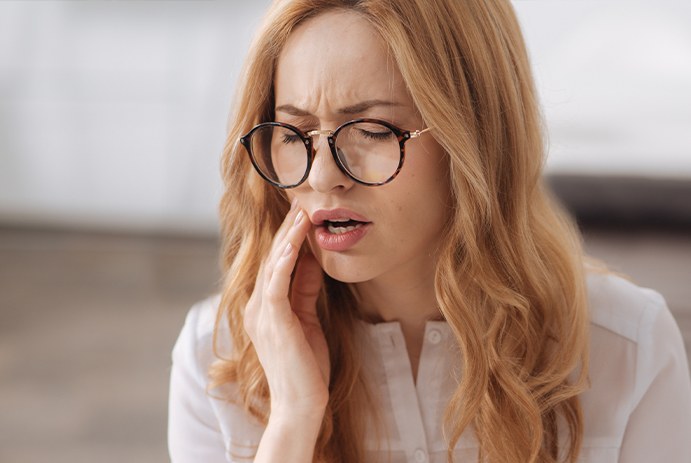 Whether it comes in the form of dental pain, a lost crown, or a traumatized tooth, dental emergencies are inconvenient, and sometimes scary. We understand this at Countryside Dental, and please know that Dr. Nagornaya and her team are here to support you. We offer convenient office hours and keep time in our schedule to accommodate our emergency patients with same day dentistry if it's needed.
Understanding how to manage an emergency situation can also make it less stressful, so here are a few helpful tips on what you can do if you are having a dental emergency until you can get to our office.
Why Choose Countryside Dental for Emergency Dentistry?
We're In-Network with
Most PPO Dental Plans
Focused On Getting You
Out of Pain Fast
Dentist Works Hard to
Get You Seen ASAP
Common Dental Emergencies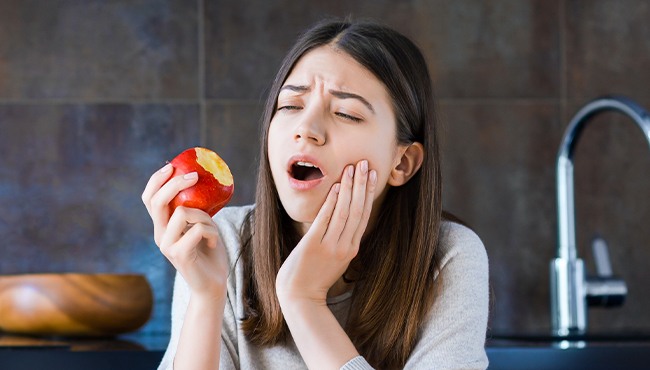 While dental emergencies may not happen often, it's important to be prepared in the event that one occurs. Whether you don't know why you have tooth pain, you have a broken or cracked tooth, or you fear an infection may be present in your mouth, there are steps you can take before you visit our office. With that said, the first thing you should do when experiencing an emergency is give us a call so we can get you set up for an appointment.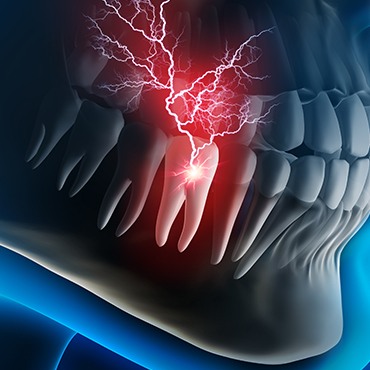 Toothaches
If you are suffering from dental pain or a toothache, please contact our office right away. Severe pain in your tooth often indicates an infection, which will require root canal therapy. Please don't wait to seek help thinking your tooth will improve because a dental infection will not go away without treatment, and it can affect other teeth if it's left untreated.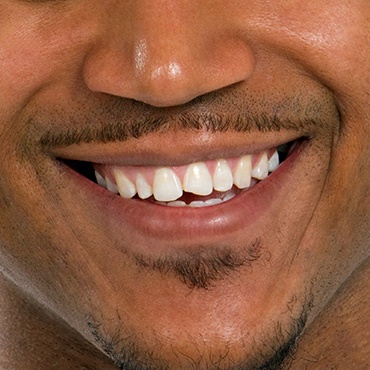 Chipped/Broken Tooth
A broken tooth will need to be repaired right away in order to protect your tooth. If your tooth is chipped, you might not need immediate attention, but should contact our office as soon as possible as it may start to irritate your soft tissues.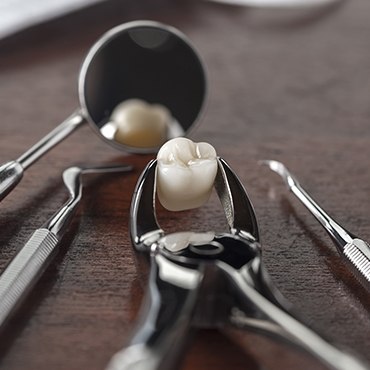 Knocked-Out Tooth
If you have a tooth that is knocked out, you need to get to our office quickly. It's important to transport your tooth carefully and try not to handle it too much. Place it back in its socket if you can, if not, use milk to transport it. This keeps the cells moist and alive.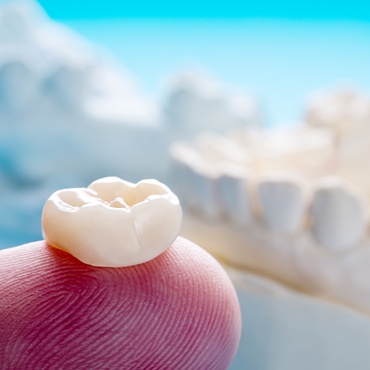 Lost Filling/Crown
Older fillings and crowns may break or fall out in some cases. If this happens, your tooth may experience sensitivity, or the remaining structure of your restoration might feel uncomfortable to your tongue or soft tissues. Contact our office as soon as possible so we can repair or replace the affected restoration.
Tooth Extractions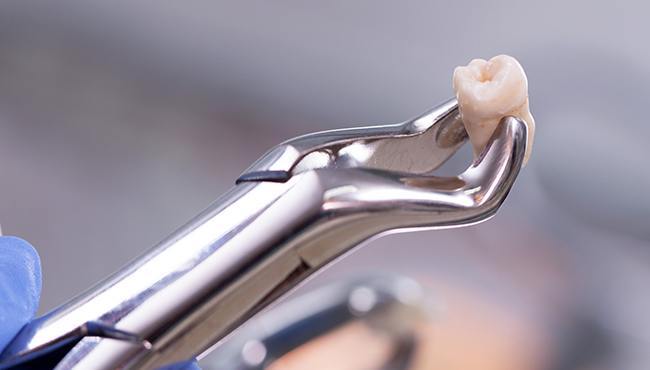 While we do not consider extraction of teeth to be our first treatment option (in fact, we consider it our last), there are some instances where tooth removal is the best choice moving forward. For example, if a tooth has become so damaged that no amount of restorative dentistry can resolve it, we'll explain why to you directly, go over the procedure step-by-step, then make sure that you are comfortable and ready to begin your care.
Root Canal Therapy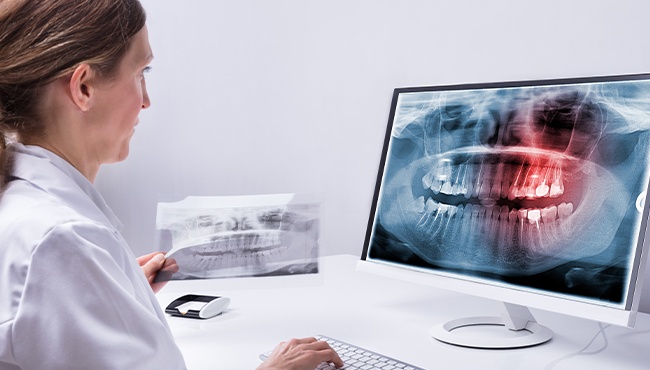 Every second of every day, your tooth enamel is subjected to an onslaught of acid-causing bacteria. The plaque they form on your teeth and along your gum line is capable of eroding the enamel, eventually leading to cavities. When decay is allowed to advance without treatment, bacteria ultimately infiltrate the inner chambers of your teeth, compromising the health of the vital nerves within. Infection takes hold, often leading to persistent sensitivity and pain.
Fortunately, Dr. Nagornaya can help both alleviate your pain and restore your oral health with root canal therapy. The canal of the affected tooth is cleared of all infected tissue and filled with a biocompatible material called gutta-percha. A custom crown is then placed over the treated tooth, completing your procedure. With the most advanced technology available and a gentle touch, we'll ensure that you feel calm and comfortable throughout the duration of your treatment.
Emergency Dentistry FAQs
After reading all of the information above, are you still scared about the thought of experiencing a dental emergency and not knowing what you should do? If you have an urgent issue on your hands, contact our office immediately so we can provide you with first-aid advice over the phone and schedule an appointment for as soon as possible. For your convenience, we've answered some common questions we get from our emergency patients below as well.
When should I call an emergency dentist for help?
Some patients are hesitant to contact us for emergency dental care because they're not sure if their problem will just end up going away on its own. The only problem with this is that leaving an issue untreated for too long could cause permanent oral damage and even pain. If you answer "yes" to any of the questions listed below, be sure to contact our office immediately:
Do you have a loose permanent tooth?
Are your gums tender or bleeding?
Do you have facial swelling?
Have you noticed an oral wound or bump that won't go away?
Do you have a painful toothache that won't go away?
Is your tooth numb?
Do you have a metal taste in your mouth?
Is your tooth damaged?
A good rule of thumb to go by is that if you feel something is out-of-the-ordinary, it likely is. Usually, your gut feeling is right, and you should contact us if you ever feel like anything is wrong with your mouth. With timely care, we'll be able to stop problems from becoming even more serious.
What supplies should I include in my dental emergency kit?
Being prepared for a dental emergency could mean the difference between losing and saving a tooth, which is why our team recommends having dental emergency kits in areas like your kitchen, car, and at work. Even if you're on your way to an emergency dentist, having a kit handy can help ease your discomfort in the meantime. Here are some supplies you'll want to include in your kit:
Gloves that are latex-free
Orajel
A sealable container that can fit a tooth
Individually-wrapped gauze pads
Ibuprofen
Dental floss
A dental mirror
Denture adhesive
Should I go to an ER or my emergency dentist?
Depending on the kind of care you need and the severity of your situation, you may need to visit your local emergency room before you visit your emergency dentist in Buffalo Grove. Any facial trauma, including jaw fractures and dislocations, facial lacerations, or trouble breathing and swallowing could be life-threatening and require urgent medical attention. After you've visited your ER, you can contact our office to schedule an appointment to address all of your urgent dental needs.
Contact Countryside Dental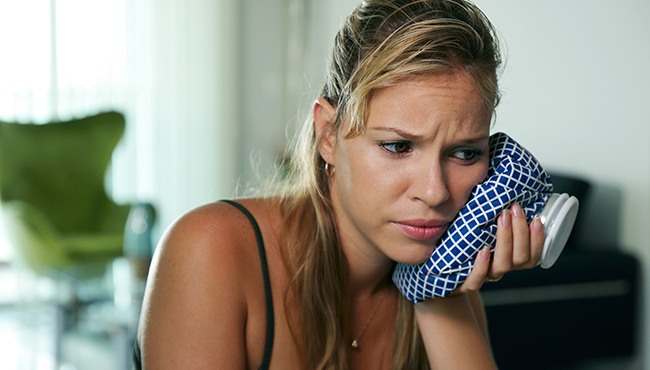 If you are unsure that your situation is an emergency, we are always happy to give you guidance over the phone. We would much rather our patients contact us right away if there is any question about their teeth or oral health.
Don't hesitate to call your Buffalo Grove emergency dentist right away if you or a loved one is experiencing a dental emergency. Dr. Nagornaya and her team will have you feeling comfortable again in no time!