Gum Disease Treatment – Buffalo Grove, IL
Give Your Teeth
a Healthy Foundation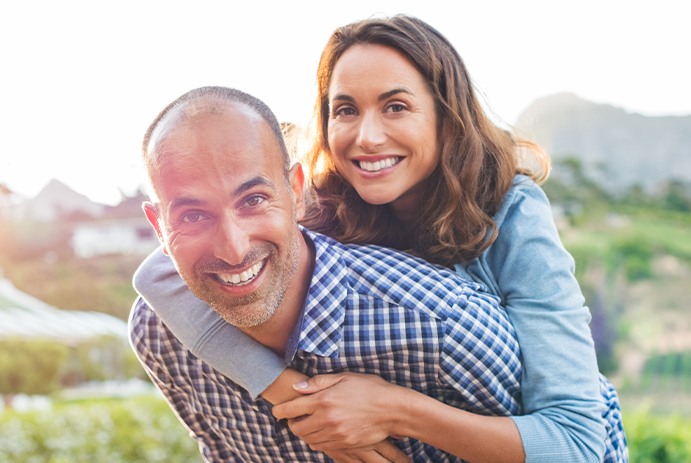 According to the most recent study conducted by the Centers for Disease Control and Prevention, nearly 50% of US adults over 30 have some form of periodontal (gum) disease. This number is actually lower than some international studies which estimate that more than 75% of adults suffer from gum disease. Regardless of the exact percentage, dentists know the number is too high. The high percentages are most often contributed to smoking, type 2 diabetes, and diet. The good news is that, in most cases, periodontal disease is preventable. Maintaining gum health starts with an excellent at-home care routine and professional teeth cleanings every six months. For many people, this is effective at preventing gum disease, but for others, additional help may be needed. Countryside Dental offers scaling and root planing to help restore damaged periodontal tissue for patients from Buffalo Grove and surrounding areas.
Why Choose Countryside Dental for Gum Disease Treatment?
Detailed Perio Charting for Managing Condition
Kind, Caring, and Experienced Dentist and Team
Comprehensive Scaling and Root Planing Performed
Diagnosis & Treatment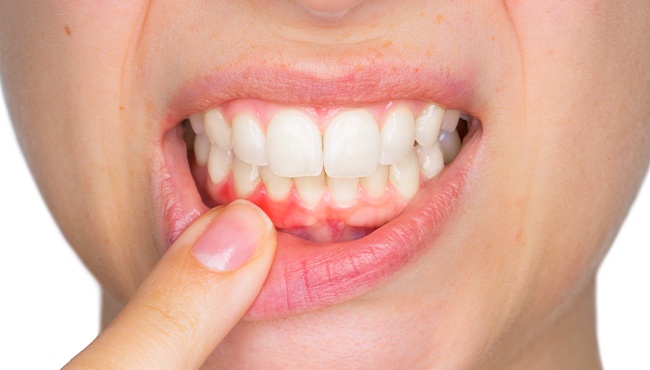 Unfortunately for the many patients suffering from periodontal disease, the early warning signs can be extremely subtle. Without regular dental office visits, a patient is unlikely to notice the symptoms of periodontal disease until it has reached the advanced stages. There are two main types of periodontal disease: gingivitis and periodontitis. Gingivitis is the mild form of periodontal disease, and its symptoms are typically minimal. Some things to look for include:
Red, itchy, irritated, or swollen gums
Sensitivity or bleeding while chewing, brushing, or flossing
Bad breath that doesn't improve after brushing
Most patients notice something is wrong when gum disease has reached the more advanced stage, periodontitis. Some of the warning signs of periodontitis include:
Red or purplish colored gums
Swollen, itching, or irritated gums
Pus between teeth and gums
Pain, sensitivity, or bleeding that doesn't subside when not chewing, brushing, or flossing
Bad breath, bad taste in the mouth
Teeth that feel lose or a bite that doesn't line up properly
Scaling & Root Planing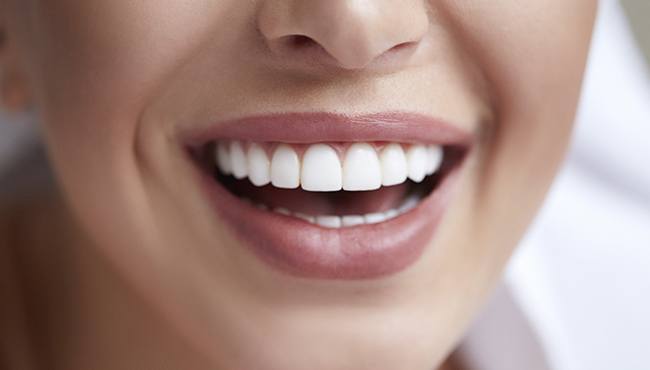 We use scaling to carefully remove all infected tissue and plaque around and below the gum line. We then smooth down the tooth root, making it more difficult for plaque to adhere to the surface. Root planing and scaling are the first lines of defense against periodontitis and are followed by more frequent professional periodontal maintenance to maximize the effort to combat the disease.
Find Out More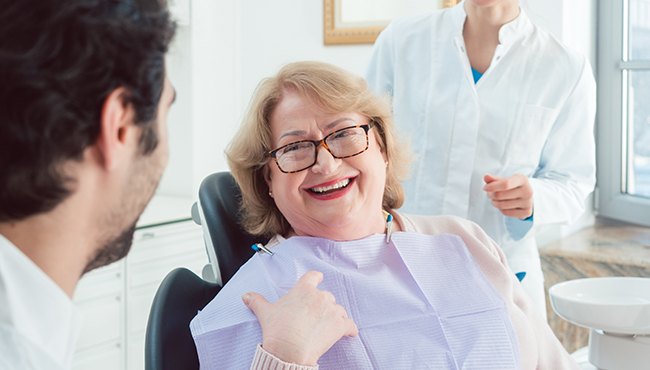 If you're suffering with gum disease, notice any of the warning signs, or are ready to schedule an appointment, call Countryside Dental today. Our friendly, knowledgeable Buffalo Grove, IL dental team will help you restore optimal oral health quickly, comfortably, and effectively.
Periodontal Disease FAQs
Now that you know gum disease impacts one out of every two adults in the country, you're likely wanting to learn more. Below, we've answered some common questions we receive about this oral health problem to help you prevent and spot it.
Are there different kinds of periodontal disease?
There are two different stages of periodontal disease. The earliest is called gingivitis, which can cause bleeding and inflamed gums as well as general oral discomfort. With early treatment, these symptoms have the best opportunity to be reversed.
The more advanced stage of this disease is called periodontitis. When the condition reaches this point, it will likely cause pockets to form between your teeth and gums as well as shifting or loose teeth. At this point, the disease isn't reversible.
Who is at an increased risk of periodontal disease?
Many habits and conditions can increase your risk of developing periodontal disease in Buffalo Grove. These include:
Tobacco use
Immunodeficient disease like diabetes
Certain medications
Pregnancy or use of oral contraceptives
Crooked or misaligned teeth
Worn fillings or restorations
Can periodontal disease be prevented?
Even though periodontal disease is one of the most prevalent conditions among adults in the United States, it can be prevented. Here are some tips to help keep your gum health on the right track:
Brush and floss every day at home
Avoid smoking and other bad oral habits
Stay hydrated with water
Maintain a healthy diet
Visit your dentist in Buffalo Grove for semi-annual checkups and cleaning
If you notice any of the early signs of gum disease, it's vital for you to visit our office immediately so we can treat and reverse the condition.
Can periodontal disease cause other conditions?
Periodontal disease has been linked to a variety of other medical conditions through clinical studies conducted over the last decade. Some health problems that can develop due to this oral health issue include:
Heart disease
Alzheimer's
Respiratory infections
Strokes
Rheumatoid arthritis
Our goal at Countryside Dental is to maintain your oral and overall wellbeing and health by stopping common issues like periodontal disease in its tracks. That's why during each of your checkups, we'll carefully examine your mouth for early signs of this problem.