Cosmetic Dentist – Buffalo Grove, IL
Enjoy a Beautiful
and Memorable Smile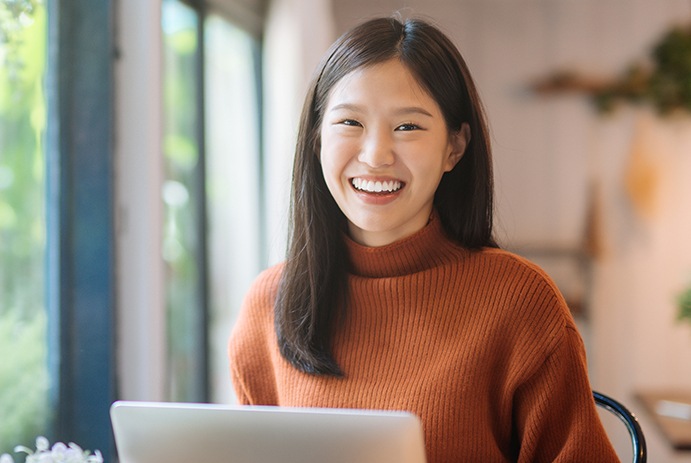 Your smile is the first thing that others notice about you, and it's often the characteristic that makes the most lasting impressions. Do you feel that your smile is sending the right message? For many, smiling in public and even among friends can be a source of self-consciousness and insecurity. If your teeth are dull, discolored, cracked, chipped, or unevenly spaced, our cosmetic dentistry services may prove to be the ideal solution for you.
Why Choose Countryside Dental for Cosmetic Dentistry?
In-Office and Take-Home
Whitening Available
Quick and Effective
Direct Bonding Provided
Restorations Made from
Metal-Free Materials
Veneers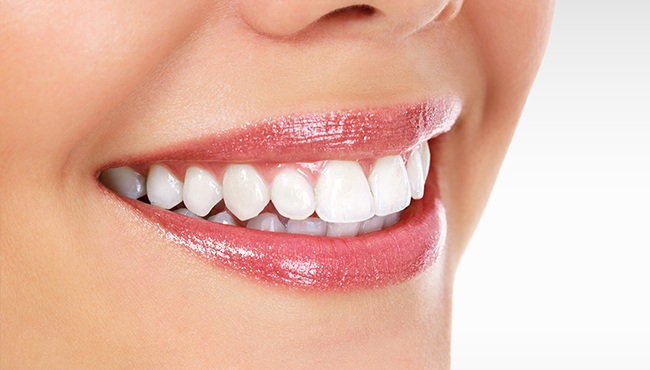 For patients who are searching for a way to correct multiple cosmetic issues quickly and easily, Countryside Dental offers custom-crafted porcelain veneers. Veneers are thin, artfully shaped shells of dental porcelain, which looks and feels like natural tooth enamel. Veneers are bonded to the front surfaces of your teeth, effectively correcting discoloration, cracks, and spacing problems all at once. You'll love your new smile and the confidence that comes with it!
Teeth Whitening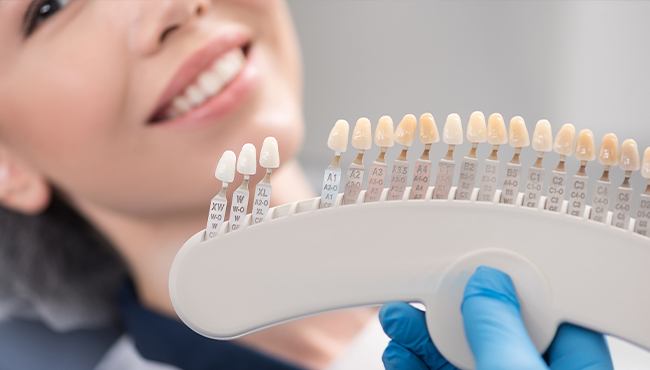 Have you tried to remove stubborn stains from your teeth for years on end with little success? When over-the-counter teeth whitening products fail to provide the results you're looking for, professional-grade solutions can make all the difference. Whether you want to whiten your smile using in-house Boost Whitening or on your own time at home via Opalescence, there's a treatment option that fits your specific needs. Keep in mind that in-house whitening can be done in a single visit and take-home options take about two weeks on average.
Learn More About Teeth Whitening
Metal-Free Restorations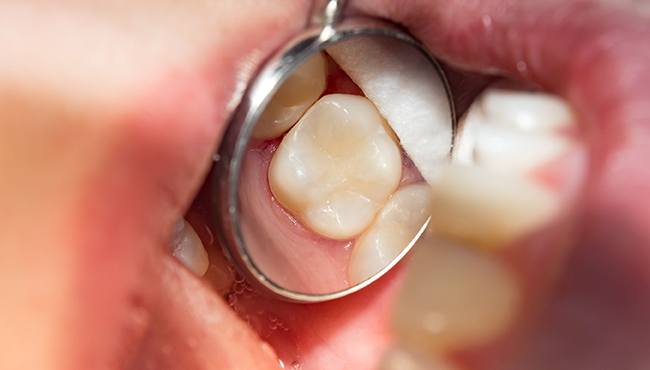 The last thing cosmetic dentistry should do is attract attention to itself. Ironically enough, it's one of the few forms of art that is better off not noticed, rather than sticking out in your overall appearance. That's why we also make use of tooth-colored materials to restore and repair teeth. Whether you want a series of crowns and direct bondings to repair teeth or porcelain veneers to completely transform your smile, you can rest knowing Dr. Nagornaya has your needs in mind.
Direct Bonding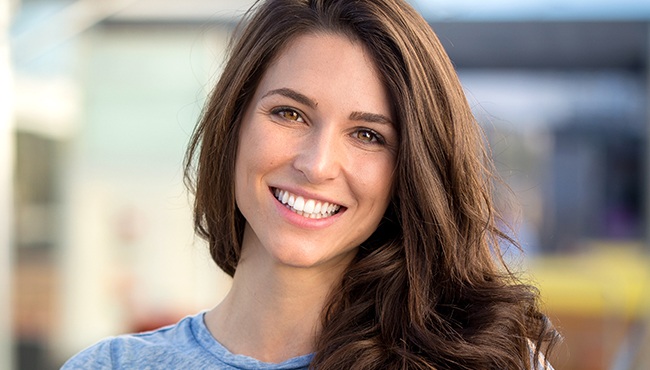 Much like tooth-colored fillings, direct bonding uses composite resin to restore teeth. Direct bonding is best used to fill in chips and cracks, however it can also be used to fill small gaps in between teeth (effectively acting as instant orthodontics), and even hide permanent stains that teeth whitening cannot resolve. Direct bonding not only takes a single appointment to complete in most cases but is also virtually painless, making it an easy treatment to complete.
Learn More About Direct Bonding
Schedule Your Cosmetic Dentistry Consultation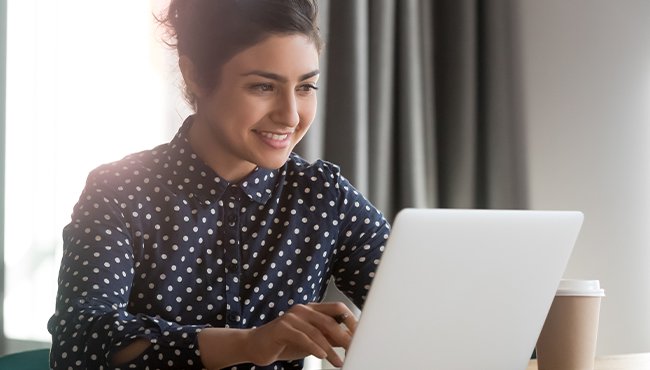 Have you often wished that your teeth were whiter or that you could get rid of chips, cracks, and other aesthetic flaws? With our cosmetic dentistry services in Buffalo Grove, IL, Countryside Dental is your destination for a brighter, more confident smile that you'll feel proud to share with those who matter most. Reserve your appointment today. Conveniently located in Buffalo Grove, IL, our practice is privileged to serve the complete oral healthcare needs of families from throughout Long Grove, Vernon Hills, Lincolnshire, Hawthorn Woods, and beyond.
Cosmetic Dentistry FAQs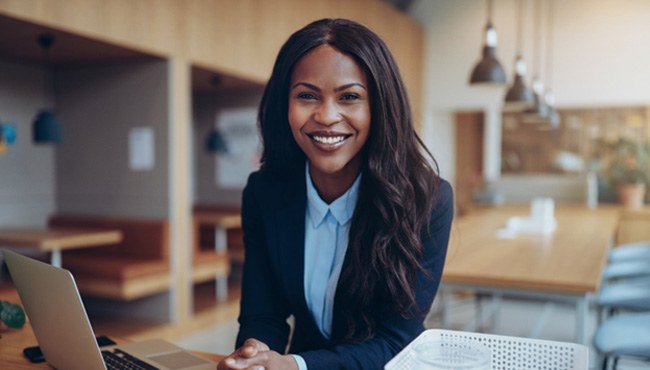 Committing to a dental treatment or procedure of any kind is a big decision, so it's important to be well-informed. We're here to help! Here are the answers to some of the most common questions we receive about cosmetic dentistry in Buffalo Grove. If you don't see the information that you're looking for below, don't fret. Give us a call and a member of our team would be happy to address any questions or concerns that you have.
Is Cosmetic Dentistry Expensive?
As long as you are under the care of a trained professional, most cosmetic dental treatments are perfectly safe for most patients. However, not every treatment is right for every patient, so your dentist will examine your mouth ahead of time and give you an honest assessment of which treatments may or may not be for you. Some cosmetic services may pose a risk if an underlying oral health issue isn't treated first. However, your dentist will plan to address problems like these before beginning your procedure.
How Long Does Cosmetic Dentistry Last?
The lifespan of your improved smile will vary depending on which treatment(s) you opted for. Some last longer than others. For instance, quick and easy treatments like teeth whitening and dental bonding tend not to last as long as more extensive treatments, like veneers and metal-free restorations. Generally, the better you care for your smile, the longer you can expect your results to last. This includes good oral hygiene, regular dental checkups, eating healthy, and avoiding bad dental habits, like smoking and nail-biting.
Why Is Cosmetic Dentistry So Popular?
For most of history, the focus of dentistry was to prevent and treat dental problems. However, in the last few decades, modern techniques and technology have led to people having better dental health. With more healthy smiles, there is more opportunity to focus on the appearance of teeth rather than just fixing damage. Also – cosmetic dentistry treatments used to only be accessible to wealthy people. With treatments today being more affordable, more people have the opportunity to invest in their smiles.