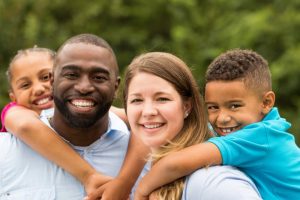 Maybe you just moved to the area. Perhaps you've had a bad experience in the past. Maybe you're dissatisfied with your previous dentist. Regardless of the reason, you're looking to find a new dental care provider for you and your family. This is no quick, easy feat—choosing a long-term dentist can be a big decision to make. What are some things to look for in a family dentist in Buffalo Grove? how do you know that you've found your new dental home? Keep reading to learn five important characteristics to watch out for in a dental office.
One-Stop Dental Office
These days, you're busier than ever. You have errands to run, kids to take to practice, work deadlines, and chores to do. You don't have time to go to different dental offices for each member of your family. Instead, you can find a dentist in Buffalo Grove who can help everyone in your family with nearly every dental need. That way, you can save time for other things on your to-do list.
Relaxing, Welcoming Environment
When you enter a sterile, bland environment, do you feel comfortable? Not at all. That's why it's important to find a dental practice that makes the effort to create an atmosphere that is soothing. Part of this comes from the décor, but much of it is a result of treatment you get from the team members. Are you greet warmly when you walk in? Does the dentist listen to you and seem genuinely interested in you and your comfort? Do you and your family feel at ease in the dental office? If the answers to these questions are yes, you may have found your new dental home!
Dental Care for All Ages
In order for your children to have oral health for a lifetime, they need to start healthy oral habits at an early age. Having positive experiences with the dentist plays a huge role in their developing these habits. You need to find a dental practice that can cater treatment to children and help them feel excited about their oral health. You should find a practice that offers services that are particularly useful for children, such as dental sealants, which can prevent up to 80 percent of cavities, according to the Center for Disease Control and Prevention.
Focus on Prevention
A dentist who truly cares for their patients does everything they can to help you prevent oral problems before they begin. For example, they should offer fluoride treatments at your dental cleaning appointment and make sure you know how to floss properly. Also, a capable dentist is thorough when they examine your mouth and catch issues during the early stages of development to stop them before they progress into bigger, potentially more painful, and more expensive problems.
Emergency Services
Sometimes, despite everyone's best efforts, dental emergencies happen. At those stressful times, it's comforting to know that you have someone available to help you. When looking for a dental office to call home, you should look for one that tries to see emergency patients on the same day and has flexible or convenient hours, such as into the evening.
In the end, finding the right dentist for you and your family is important. It can mean the difference between lifelong oral health and lifelong struggle with oral issues. These five traits can help you narrow down the options and get you closer to finding your new dental home. Get on the path to a healthier, happier smile today by contacting your dentist for an appointment!
About the Author
Dr. Natalya Nagornaya has about 15 years of clinical experience and practices based on family values. At Countryside Dental, she enjoys building relationships with her patients and offers all of the services mentioned in this post. To provide the best care possible, she dedicates significant time to her continuing education through seminars and courses in dental implant restorations, crown and bridge techniques, cosmetic dentistry, and more! To make an appointment with her, call (847) 634-2525 or click here.