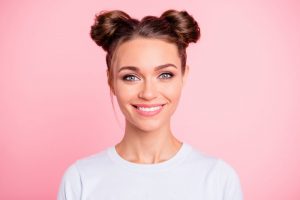 Looking in the mirror seems to always bring you down these days. You can't help but notice the yellow stains on your teeth. You've tried whitening toothpaste and kits from the drugstore, but nothing seems to work. The one thing you haven't tried yet is professional teeth whitening in Buffalo Grove. Your cosmetic dentist offers both at-home and in-office treatments to give you the dazzling smile you deserve. Keep reading below to find out more.
Why Do Teeth Need to Be Whitened?
Teeth may become discolored for several reasons, such as:
Tobacco use
Colorful foods and drinks like wine or coffee
Poor oral hygiene
Genetics
The natural process of aging
Too much fluoride consumption in youth
Radiation and chemotherapy
If your teeth are stained, yellow, or just dull, you may find yourself covering your mouth every time you laugh. You might have self-esteem problems from the way your grin looks. The best way top resolve this issue is to visit your cosmetic dentist in Buffalo Grove for an extra-strength whitening treatment.
Why Should You Choose Professional Whitening Over Store-Bought?
The bleaching gel that your dentist uses is much more potent than anything you can find in stores or online. Because of this, it will provide much more efficient and long-lasting results. In addition, treatment is safer as your dentist knows how to whiten teeth that may be sensitive.
Your dentist offers in-office whitening, which can be done in one appointment. Simply relax in the dental chair while the bleaching gel works its magic. Your grin will be several shades brighter in as little as an hour.
If you would rather achieve more gradual results from the comfort of your own home, not to worry. There's at-home treatment for you. Your dentist will take impressions of your unique smile to craft trays that fit you and only you. This way the whitening agent gets only on your teeth and doesn't irritate your gums tissue. You'll have to wear the gel with the trays for a prescribed amount of time each day. After just a couple weeks, you'll finally see the results you've been waiting for.
How Long Do Results Last?
Every smile is different, so there's no telling how long your whitening results will last. However, there are a few things you can do to make sure your smile stays nice and bright:
Avoid tobacco
Limit staining foods and drinks like coffee, tea, tomato sauce, or curries
Brush your teeth twice a day
Floss once daily
Visit your dentist at least twice a year for a cleaning and whitening touch-up if need be
If you want a shiner smile, talk to your dentist about professional whitening treatment.
About the Author
Dr. Natalya Nagornaya has 14 years of experience as a family dentist. She is a member of the American Dental Association, the Illinois State Dental Society, and the Chicago Dental Society. She regularly takes continuing education courses in cosmetic dentistry. To get started on your whiter smile, visit her website or call (847)-634-2525.