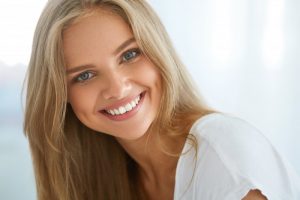 Even if you're missing only one tooth, it can hinder your life considerably. That's because it can cause issues with chewing, it can lead to the surrounding teeth shifting, and it can create a smile flaw. A simple remedy is the placement of a dental crown, which provides a way to regain the missing functionality and to improve your smile aesthetics. Once placed, how long do dental crowns in Buffalo Grove last? A local dentist lends some expertise so you can move forward with having your smile and lifestyle fully restored!
How Long Do Dental Crowns Last?
Because they are constructed from high-grade porcelain, dental crowns provide the perfect solution for a single missing tooth. Instead of a traditional metal dental crown, the porcelain option provides a way to preserve more of the tooth structure while contributing to an attractive and fully-functional smile.
A key benefit of receiving a porcelain dental crown is that, with proper care, it can last up to 15 years. Therefore, you can look forward to many happy moments of smiling for photos and eating your favorite foods without any worries.
Dental Crown Placement Explained
Dental crown placement can be used in cases of tooth loss, a badly worn or broken crown, or severe tooth decay that requires root canal therapy. The process begins with your dentist performing any restorative care needed. Then, the following steps are taken to complete the dental crown process:
Bite Impressions – To create a custom dental crown, your dentist will first capture bite impressions using the latest in dental technology.
Temporary Crown Placement – A temporary crown will be placed to protect the treatment site until the final crown is bonded into position.
Fabrication – The permanent dental crown will be fabricated by a trusted dental lab.
Final Placement ­– When the crown arrives from the dental lab, your dentist will invite you back to his or her office to have the restoration securely and permanently bonded into position.
The end result will be a beautifully restored smile!
How to Protect Your Dental Crown
The main idea to keep in mind when it comes to preserving your dental crown is to care for it as you would any other tooth. This should include brushing and flossing your teeth at least two times a day. This will help to prevent the growth of oral bacteria that could compromise your tooth and gum health.
Additionally, you should make it a habit to visit your dentist every six months for cleanings and examinations. Therefore, if there are any issues on the horizon, they can be nipped in the bud before they get worse. This will contribute to the ultimate goal of a long-lasting and attractive smile!
About the Author
Dr. Natalya Nagornaya earned her dental degree from the University of Illinois College of Dentistry. Throughout her career, she has made it a priority to further expand her knowledge. Thus, she has taken numerous hours of continuing education, which includes advanced training in crown and bridge restoration techniques. Dr. Nagornaya restores smiles with porcelain dental crowns at Countryside Dental, and she can be reached for more information through her website.