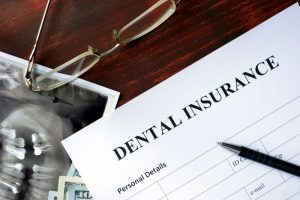 Did you know that each year, millions of Americans miss out on over 100 billion in dental insurance benefits? If you have dental insurance, there's a strong possibility that you're missing out on hundreds of dollars in benefits annually. Are you ready to put a stop to this? Learn about the best ways to maximize your dental insurance from a family dentist in Buffalo Grove.
The Clock is Ticking
Most dental insurance plans have what is called an annual maximum. This is the most your insurance is willing to pay for your dentistry in one year. Typically around $1,000, this amount resets at the end of every calendar year, completely erasing any unused benefits. That's why billions of dollars are wasted each year in dental insurance—only 2.8% of Americans ever reach or exceed their maximum. The key to staying healthy and saving on dentistry is to know your maximum and work to meet it before January 1st.
Save with Biannual Dental Visits
The American Dental Association recommends regular dental checkups and cleanings at least twice a year, but most Americans still only get one. Because many dental insurance plans cover 100% of preventive visits like these, biannual dental appointments are a great way to cash in on your benefits. Especially if you haven't had a second visit this year, contact your dentist to squeeze in an additional appointment before 2020 is here to utilize your benefits!
Take Advantage of Your Deductible
Your deductible is another important number to keep in mind. This is a fee that you pay before you can get any coverage for the year. Usually around $50, think of this fee as the key that unlocks your dental insurance for that year. Once you've paid your deductible, try to take advantage while you've unlocked your dental care. Schedule any crowns or restorations you may need, and you can also complete any unfinished treatments to minimize your out-of-pocket spending.
Plans Can Change and Insurance is No Different
Compared to medical insurance, dental insurance plans do tend to change more frequently. However, this will typically happen during the renewal period at the beginning of each year. Maximums could go down, deductibles and premiums could go up, it will all depend on your plan. That's why you should always get the dental care you need while you know the exact terms of your insurance during the year. This will help you avoid unexpected cost increases!
Now that you're a dental insurance expert, you can do your best to meet or exceed your maximum in 2019 for a healthy mouth and a full wallet. Remember these tips to take advantage of your insurance benefits in the future!
Meet the Dentist
Dr. Natalya Nagornaya is an experienced dentist known for her gentle and friendly care. She never wants finances to get in the way of quality dentistry, which is why she accepts insurance plans like Humana, MetLife, Ameritas, United Concordia, Delta Dental, Cigna, and many more! For any questions, she can be contacted through her website or by phone at (847) 634-2525.