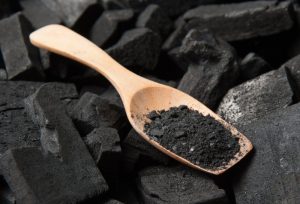 Over the last few years, activated charcoal has become a popular teeth whitening trend that lines the shelves of every major oral hygiene aisle. While some people claim that it works well, they're leaving one part out… the implications it has on their oral health. Luckily, there are fast and effective options available to brighten your smile without opening the door to developing cavities and infections. Read on to learn how activated charcoal is putting your smile at risk and why professional teeth whitening in Buffalo Grove can help you achieve dramatic results, safely.
Does Activated Charcoal Whiten Teeth?
When you're researching online about whether or not activated charcoal actually works for whitening your teeth, you'll most likely come across countless blogs and YouTube personalities that all emphatically agree, "yes!" The only problem is that they're leaving a small part that they don't know out, that this teeth whitening trend may also cause damage.
The idea of activated charcoal powder is simple: put some on a toothbrush, move it around your teeth creating a paste-like consistency, and brush three times each week to achieve the smile of your dreams. Many people also start using this teeth whitening solution because it seems more natural and purer than over-the-counter kits that contain harsh and irritating ingredients. While this may be the case, it still doesn't mean it's good for your teeth.
Will Using Activated Charcoal Harm Your Teeth?
When you speak with your dentist about using activated charcoal powder to whiten your teeth, they'll most likely let you know that it's not the best solution out there, and you should probably hold off until the product has officially been approved by the ADA as being safe to use in your mouth. Activated charcoal is an abrasive ingredient that can cause enamel erosion, tooth sensitivity, and even increased risk of cavities.
In 2017, the American Dental Association released a statement that said they weren't going to give their seal of approval to activated charcoal ingredients because there hasn't been enough clinical research conducted to prove that it works or is safe to use in your mouth.
What are Safer Teeth Whitening Options?
If you've been using activated charcoal to whiten your teeth and are now wondering what you're going to use that won't harm your mouth, professional teeth whitening by your cosmetic dentist in Buffalo Grove is your answer. Dentists use products and ingredients that offer several benefits, including:
Safe to use in your mouth.
Professionally applied products, eliminating gum irritation.
Proven and tested products.
Reliable and highly effective ingredients.
Products approved by the ADA.
Long-lasting results.
When you go to a professional for treatment, not only will you be able to enjoy a smile that's up to eight shades brighter in a single appointment, but you won't be taking a gamble on the health of your teeth and gums. Plus, in the long run, it's the only investment that can offer you virtually guaranteed results.
About the Author
Dr. Natalya Nagornaya is an active member of several professional organizations including the American Dental Association, Illinois State Dental Society, and the Chicago Dental Society. She has 14 years of experience helping patients' smiles reach their full potential by providing a variety of cosmetic treatments, including professional teeth whitening. One of her top priorities as a dentist is to never stop learning, which is important in a field that is always evolving. That's why she takes continuing education courses and seminars every year, so she can provide her patients with the highest quality of dental care. For questions or to schedule a consultation for professional teeth whitening, visit Countryside Dental's website or call 847-634-2525.