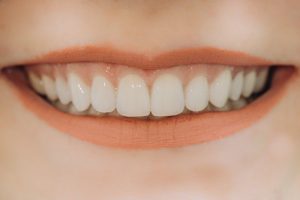 You're not a stranger to dental work. After all, you've acquired a few dental implants over the years and there is a crown living toward the back of your smile. As you've aged, it's apparent that your teeth aren't as bright as they used to be, and there seem to be a few that looked chipped and worn down. If this sounds like a familiar scenario, you may be wondering if porcelain veneers in Buffalo Grove are possible, especially since you have a few types of restorations living in your mouth. Find out from a local cosmetic dentist whether this unique and transformative service is an option for you.
Finding Perfection with Porcelain Veneers
Cracks, chips, stains, discoloration, and even minor gaps can leave you feeling unsatisfied with your smile but fortunately, porcelain veneers provide a way to transform your smile and hide your impurities. Made of thin sheaths of porcelain, they can cover a wide array of imperfections with minimal invasiveness, and they're completely customized to match the rest of your smile.
If it is a gap or minor misalignment that is lowering your self-esteem, you could spend thousands of dollars on orthodontic treatment, or you can have porcelain veneers placed over the problem area, effectively hiding it and giving you a smile that is worthy of showing off.
Veneers and Restorations: Do They Work?
If you have one or many restorations in your mouth and still want porcelain veneers, it will be necessary for your cosmetic dentist in Buffalo Grove to perform a thorough examination of your smile to determine if it is possible. In most situations, veneers can be placed even if you have a restoration, but it is important to consider the necessity.
With dental crowns, you can have a veneer put into place, but it's not entirely necessary. Depending on how well you take care of your crown, it will need to be replaced after 10 years or so. With this knowledge, you will not only need to replace the crown but also the veneer, which can be costly. The same can be said for dental implants since a crown is what lives on top of your implant.
To answer the original question, yes, restorative dental work can be used in combination with cosmetic dentistry; however, it will be up to you and your dentist to determine if it's what you really need.
About the Author
Dr. Natalya Nagornaya graduated from the University of Illinois – College of Dentistry in 2001. With 14 years of experience, she is proud to serve the residents of Buffalo Grove and its surrounding communities. Patients who seek her expertise can expect nothing but the very best. Dr. Nagornaya and the team at Countryside Dental are trained and ready to help individuals who are unhappy with their smile. Whether in need of hiding minor imperfections or looking to transform their entire smile, she can enhance and perfect a patient's teeth with porcelain veneers. To find out if you are qualified for this type of cosmetic dentistry, contact us at (847) 634-2525.