September 2, 2020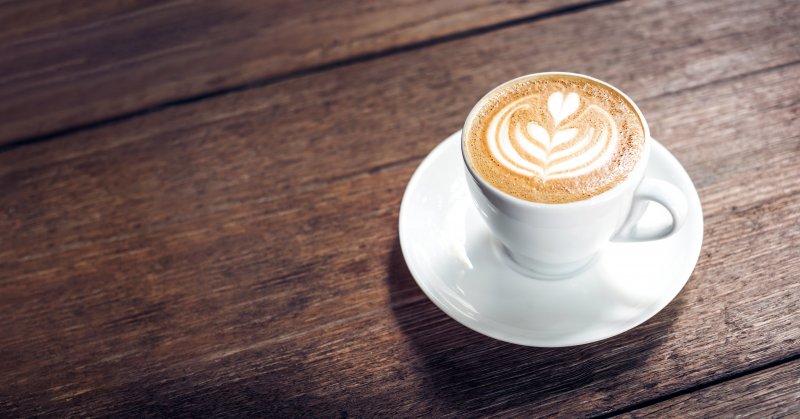 Getting out of bed in the morning can be challenging, but thanks to coffee, mornings have become a lot easier. For many, the day cannot begin until after they've had that first hot mug. According to the United States Coffee Association, over half of American adults over the age of 18 drink coffee every day. The beverage has many benefits for your body, but have you ever thought about how it affects your smile? Continue reading to learn how a coffee-filled diet impacts your oral health.
What Does Coffee Do to Your Teeth?
Coffee does a lot of great things, but just like any other beverage that isn't water, coffee can be harmful for your teeth if you have it too often. It causes the natural bacteria in the mouth to create acids that attack the teeth and leave them vulnerable to tooth decay. Your risk of tooth decay and cavities is even higher if you're constantly sipping on it throughout the day. Many people also add sugar to their coffee to sweeten it. This only worsens its effects. Starting off your day with a sweet, commercial coffee drink is just like drinking liquid candy.
How Does Coffee Stain Your Teeth?
Most people aware that coffee is known for staining your teeth. This is because it contains an ingredient called "tannins." This is a type of polyphenol that breaks down in water. It is also found in beverages like tea and wine, which are also common teeth-discoloring drinks. In addition to containing tannins, coffee can also cause the tooth enamel to wear down because coffee itself is slightly acidic. After drinking coffee for a long period of time, you're bound to notice that your teeth have darkened or taken on a yellowish hue.
How Can You Protect Your Enamel When Drinking Coffee?
The most obvious way to reduce discoloration from coffee is to drink less of it. However, most people don't want to cut out this important part of their morning. If you need coffee every day, try to drink it quickly rather than sipping on it for a long period of time. You could also use a straw to reduce the contact between the liquid and your teeth. After you finish your beverage, give your mouth a quick rinse with water. Remember to wait at least 30 minutes before you brush. As previously mentioned, coffee is slightly acidic so brushing too soon after drinking it can actually harm the enamel, since it has been softened.
How Can You Reduce Staining in Your Smile?
One thing you can do to reducing discoloration caused by coffee is professional teeth whitening from your dentist in Buffalo Grove, IL. Here are two popular options:
In-Office Whitening: Your dentist will place a protective barrier over your gums and soft tissues before applying a high strength whitening gel. Your smile can be 6-10 shades lighter in just an hour.
Take-Home Whitening: Your dentist will create custom trays as well as a whitening gel that is stronger than anything you can find over the counter. In about two weeks, most patients achieve their desired results.
You don't need to give up your morning cup of coffee entirely, just keep your oral health in mind. By taking steps to reduce tooth decay and discoloration, you can enjoy your brew with peace of mind.
About the Author
Since 2001, Dr. Natalya Nagornaya has provided comprehensive care to the Buffalo Grove. She graduated from the University of Illinois College of Dentistry and is an active member of the American Dental Association, Illinois State Dental Society, and the Chicago Dental Society. If you think your teeth have been stained by coffee, Dr. Nagornaya can help. Visit her website or call (847) 634-2525.
Comments Off

on How Does Coffee Affect Your Smile?
No Comments
No comments yet.
RSS feed for comments on this post.
Sorry, the comment form is closed at this time.