October 12, 2022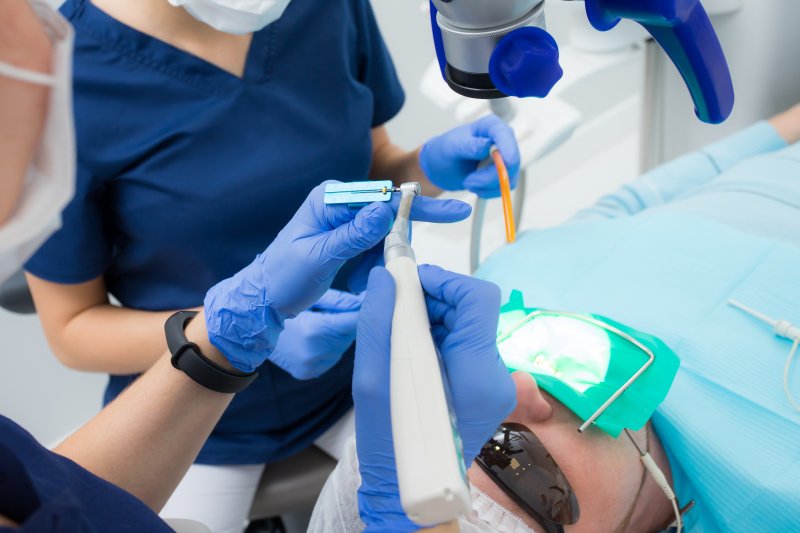 Given its serious nature, you likely want to avoid needing a root canal. At the very least, there's a good chance you don't want to experience one more than once. Even so, did you know that dentists sometimes redo root canals? Indeed, many patients need these so-called "retreatments" in the years following the first treatment. As for why that's the case, your Buffalo Grove dentist is here to tell you more. Read on to learn why you'd need a root canal retreatment and what to expect from it.
Why You Might Need a Retreatment
Since root canals tend to be invasive, you'd only need to redo one if your health is at stake. In particular, reasons for retreatment include the following:
Your Tooth Didn't Heal Well After Treatment
If your tooth doesn't heal well post-treatment, you may need to get its root canal re-done. Otherwise, the pearly white could get re-infected and cause various health problems.
Teeth can heal poorly from treatment for several reasons. Due to its complicated anatomy, a tooth may have hidden bacteria that wasn't treated during the first procedure. On the other hand, microbes may infect the pearly white while you wait on crown placement. Sometimes, the tooth can get salivary contamination when its crown doesn't fully seal it.
The Treated Tooth Faces a New Problem
Even if the first root canal was successful, your tooth may need retreatment if it has a new problem. For instance, perhaps newly-formed decay threatens to cause a new infection. It could also be that the crown or filling was damaged, putting the pearly white at risk.
What to Expect from a Retreatment
All in all, a root canal retreatment will be similar to your first procedure. In particular, you can expect the following to take place:
Your dentist will start the root canal by numbing your mouth with a local anesthetic.
Once your mouth is numbed, the specialist will remove your dental crown (if necessary) and reopen the tooth.
After reopening the tooth, your dentist will remove the canal filling and any previously untreated or newly infected tissue.
Before sealing it with a temporary filling or crown, the dentist will disinfect and refill your tooth.
For your follow-up visit, the dentist will place your final restoration.
Though most root canals have long-term success, there's always a chance that your own needs a touch-up. Therefore, keep the steps above in mind if or when you seek retreatment.
About the Practice
Countryside Dental is based in Buffalo Grove, IL. As led by Dr. Natalya Nagornaya, our practice emphasizes trustworthy and effective dental care. In particular, the team specializes in preventive, cosmetic, and restorative dentistry, including emergency procedures. Therefore, you can trust us for your major dental needs — everything from checkups to root canals! For more information or to book an appointment, you can reach us on our website or by phone at (847)-634-2525.
Comments Off

on Why Would You Need to Get a Root Canal Re-Done?
No Comments
No comments yet.
RSS feed for comments on this post.
Sorry, the comment form is closed at this time.