July 21, 2023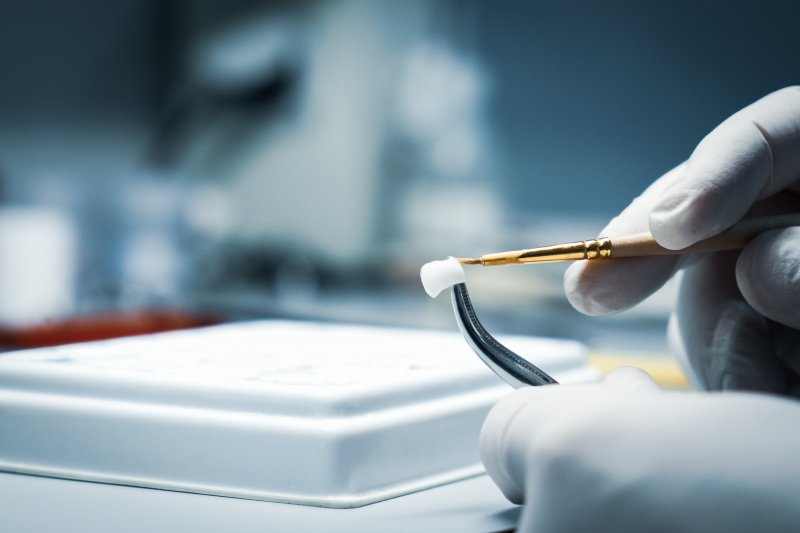 Dentistry has continued to advance year after year, encompassing more aspects of oral care and overall health. As dental technology advances so must the dentists who use it, increasing their education and skills to match the demand for more natural-looking treatments like dental crowns.
With all the training and work dentists must do each day, they often don't have time to sit down with patients and discuss how they do what they do. This can cause a disconnect between a dentist and their patient, often manifesting as distrust or anxiety.
This blog aims to start taking down those barriers and building more trust by offering a detailed look behind the curtain. Keep reading to learn about the processes and techniques that create the perfect dental crown.
A Full Dental Examination
The process for a dental crown begins with a thorough examination of your mouth, including a set of X-rays that will give your dentist the best overall picture of your oral health. In these X-rays, your dentist will look at the structure of your jaw and the quality of your teeth to see if a crown is the best option going forward.
Without tooth structure to support the crown and a discussion of your lifestyle habits that may affect the future of its installation, the crown may fail. Your dentist wants the best possible outcome, so all of these factors are taken into consideration.
Shaping and Cleaning
The next step in this process is to resolve any damage to the affected teeth and give them a proper cleaning. This step is vital to remove flaws that could cause your crown to fail or your teeth to continue to sustain damage.
Breaks in your teeth and tooth decay are the main imperfections that your dentist must remove before continuing the treatment.
Once this is done, the tooth is then shaped until it is ready to be capped. Impressions of your teeth are taken and sent to the dental lab. Before you leave, you'll be fitted with a temporary crown while you wait for the permanent one to come in.
Making the Crown
Crowns are made from durable dental-grade porcelain. Yours will be based on the impression your dentist took. This will be sent off to a lab where the crown is created before being shipped to the office for your next appointment.
Installing The Crown
Once the crown has been completed, it's time for your dentist to place it over the tooth they shaped previously. Your dentist will first apply a thin layer of dental cement to the prosthetic tooth based on its type and its location in your mouth. After application, the crown is carefully placed over the shaped tooth and any excess adhesive is wiped away.
After that, the care of your new tooth is up to you. Continue visiting your dentist on a regular basis and practicing a complete oral health care routine of daily brushing, flossing, and rinsing to ensure your crown stays in place and in good condition.
Hopefully, this in-depth look at the process of dental crowns has eased any anxiety you may have had about the treatment. It's easy, and your dentist has the latest technology and education to ensure both your comfort and your success.
About the Author
Dr. Natalya Nagornaya is a consummate and educated professional who adapts to the ever-changing needs of her patients. She graduated from the University of Illinois College of Dentistry and is an active member of the American Dental Association, the Illinois State Dental Society, and the Chicago Dental Society. For all your family's dental needs, her practice, Countryside Dental, delivers exceptional and bespoke solutions. If you'd like to schedule an appointment and discuss dental crowns or other services, visit their website here or call (847) 634-2525.
Comments Off

on How Dentists Prepare Your Teeth for Dental Crown Restoration
No Comments
No comments yet.
RSS feed for comments on this post.
Sorry, the comment form is closed at this time.