March 26, 2018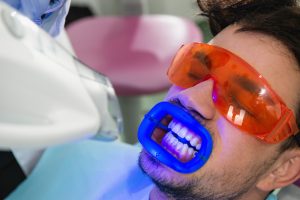 Have you tried every available store bought teeth whitening strip, gel, paste, and mouthwash without seeing the results you're after? How about all those dubious DIY teeth whitening solutions like brushing with charcoal or applying mashed strawberries to your teeth? You're not alone. Most patients who visit a cosmetic dentist for professional teeth whitening have already tried at least one over the counter whitening method without success, and the majority have tried more than one. If you're getting frustrated with the lack of results from store bought teeth whitening products, consider discussing professional teeth whitening options with your dentist. Because a dentist will begin by discovering and addressing the underlying causes of your dental discoloration, you'll receive a plan that is specifically geared toward addressing the reason for your tooth staining in order to deliver predictably brighter results. In this post, we'll discuss the benefits of in-office and at-home teeth whitening, so you'll have a better idea which is the right option for you.
(more…)
Comments Off

on In-Office VS At-Home Professional Teeth Whitening
January 29, 2016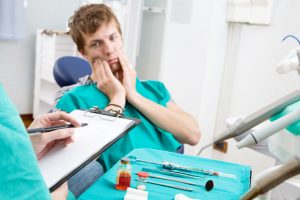 So you've got a root canal coming up at Countryside Dental? Well, we have some good news for you — it's probably not as bad as you think. Root canals get a pretty bad rap in dentistry, but anyone who's ever had the treatment will tell you it's nothing compared to the initial pain of an infected tooth. Knowing what to expect can also help to manage your expectations, so keep reading for more from the root canal experts: Dr. Natalya Nagornaya and the whole team at Countryside Dental!
Comments Off

on All about root canals, treatment and recovery
June 18, 2015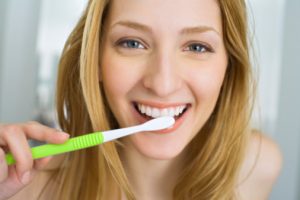 We're so excited to bring you this brand new form of communication with our office! Consider this a behind-the-scenes look at what goes on behind closed doors at our office. Feast your eyes on this blog every month to get dental industry news, learn about our staff, get detailed posts on dental procedures and more! For now, just enjoy reading our very first post! Our office in Buffalo Grove, IL wants you to know that we are the dental office you and your family can come to to receive the best treatment available.
Transforming your smile into a beautiful work of art is what we want to accomplish. Think about how great a good looking smile is for a person. They can radiate confidence and enjoy talking to people without feeling the need to hide their smiles. Beautiful teeth can be achieved at our office, all you have to do is schedule an appointment. Hopefully, with this new blog, we can help give you a better idea of how we do things around here. Taking care of your family and ensuring your oral health remains terrific throughout your lives is what we want to do. Let us be a part of your family and enjoy our fantastic services!
(more…)
Comments Off

on Welcome To Our First Blog!